THE THREE MIRACLES
Here it is, my new book The Three Miracles, now available on Kindle AND Amazon. It's a true story about my family and me in the turbulent mid-2000's. Thanks for the outpouring of emails and support from so many of you! All proceeds benefit charity, including Outreach For World Hope, aiding the hungry in Central America and Haiti. (Read more about our GROUP TRIP TO GUATEMALA below)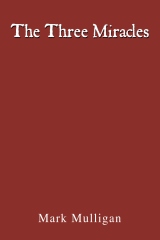 Order it today on Amazon, download it on Kindle, OR, an extra $4 goes to charity ordering direct from the printer HERE
GROUP TRIP TO GUATEMALA
We're calling it HopeFest! And it all starts Oct 13th, 2015, when a group of 28 of us head to the drought stricken region of Chiquimula, Guatemala for a 6 days of Christian service and unplugged tunes at night by me and a special guest. So far, Elsa, me and 20 others are going. Interested?
Elsa and I will be, like you, participants with OWH directing us in our activities. In addition to the below, we'll get together for some unplugged music and fun time together at night AND enjoy our final day in Antigua, Guatemala, closing out with an unplugged show! This is a trip unlike any I've been a part of, and I can't wait. Here are more details from OWH about similar trips:

Short term mission trips to Guatemala through OWH enable participants to experience the joy of serving Christ while blessing some of the neediest families of the world. Typical trip length is 6-7 days and activities are varied in order to make use of the various gifts and talents of team members. Examples of team activities include building churches and schools, hosting mobile medical clinics in villages with no access to medical care, distributing shoes, clothing toys, bibles and vitamins, feeding families living at a local dump, planting gardens and fruit trees, participating in sponsorship food distributions for children that have been rehabilitated from severe starvation, and visiting hospitals and orphanages to share the love of Christ.

Those who have participated in these trips have agreed that it is a life changing experience and that team members are blessed as much as those they go to serve. Trip cost is $1400 per person for Guatemala, all-inclusive including air travel, ground transportation, lodging, meals, water and snacks. There are typically $100 to $200 left per person after expenses which help to cover the cost of team projects.

All travel arrangements are made by OWH. Accommodations are clean, comfortable and safe, and the trips are not physically challenging.

"One of the greatest joys of ministry leadership for us has been the privilege of watching God work in the hearts of the mission team members, some witnessing extreme poverty for the very first time. Their experiences and reactions are life-changing as they are forced to come to terms with the fact that those of us who are blessed have the responsibility not only to care, but to share with those in need. Tears are frequent and universal among the volunteers—some irrepressible in the face of the suffering they witness, others out of the love and compassion they feel while hearing stories of courage and survival in the face of overwhelming hardship. Unexpected joy mixes laughter with tears as team members work side by side with villagers to make a positive impact in the name of Jesus with the knowledge that they will return home changed, as these families live on in their hearts."
Elsa and I can't wait for this trip. If YOU'D like to come, email mexicomark@hotmail.com
And thanks for supporting Outreach For World Hope by purchasing my book, picking up a copy for a friend, or simply getting the word out! Mark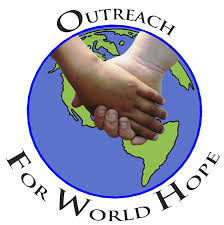 Stay up to date by adding your name to Mark's email list.