Thanks to your purchase of Mark's, "The Three Miracles", another great project has just been completed. Read on!

The Three Miracles is a true story about my family and the rocky road we've taken, one I hope will inspire those of you who face challenges in life. ALL proceeds go to charity, including Castaway Kids, providing education to underpriveleged kids in Mexico that would otherwise never be able to attend school. Order it today on Amazon, download it for just $10 on Kindle, OR, an extra $4 goes to charity ordering HERE

THIS JUST IN: We JUST officially dedicated this, the latest project to be completed thanks to your purchases of the book and generous donations....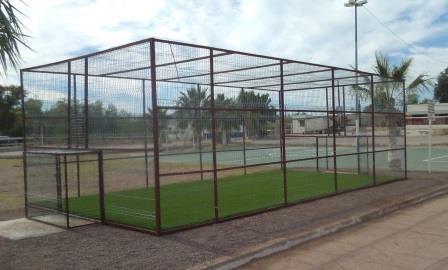 A 15 X 35 ft, steel mesh enclosed "mini-soccer field", a welcome addition in the rural community of San Jose de Guaymas

It's the 1st phase of a long term project that will eventually include an outdoor park play system, donated by Guaymas's "Sister City", the City of Mesa.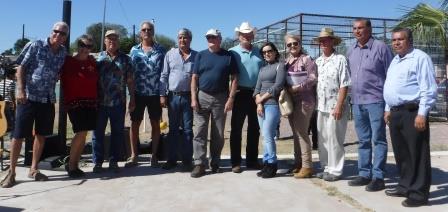 We dedicated it Sun Jan 31 in a public ceremony, where we thanked the volunteers who built it, and Castaway Kids who matched funds to help make it happen!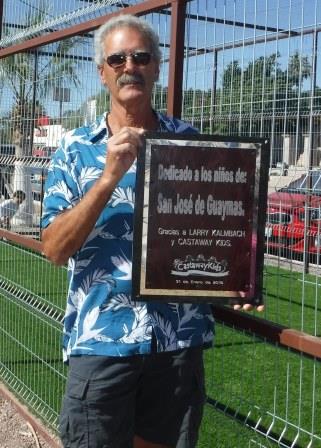 Special thanks to Larry Kalmbach, who welded the entire frame and headed the crew. He was moved when he received this, a plaque now permanently mounted on the structure, thanking him and Castaway Kids.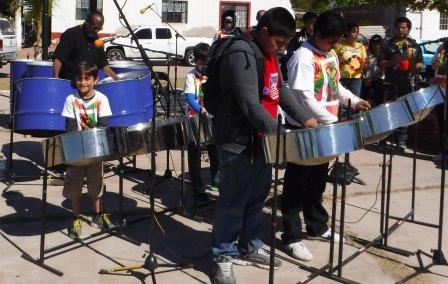 Kicked off the fiesta with music from the kids steel pan band, Esperanza Azteca, sponsored by Castaway Kids

Can't celebrate without hot dogs...we served 700 of 'em!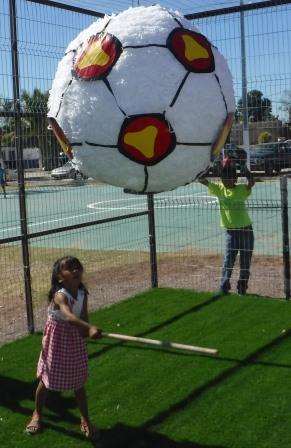 The pinata soccer ball was almost as big as the field!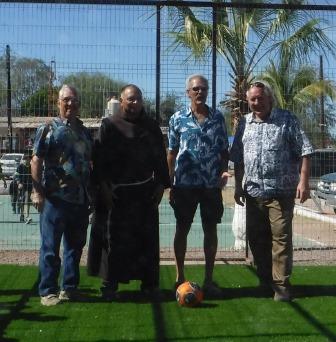 Pastor Glenn of San Carlos Community Church and Brother Gerard of Guaymas's Casa Francicana not only blessed the field, but took on volunteers Larry and David in the inaugural game!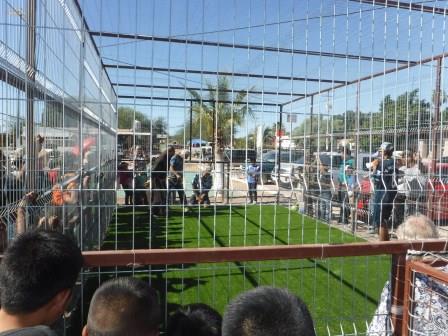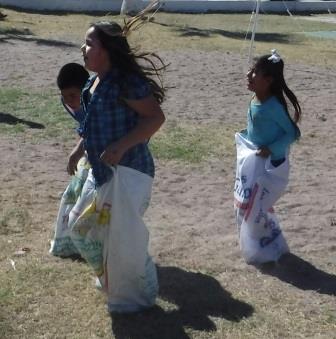 Volleyball, sack races, tetherball, we did it all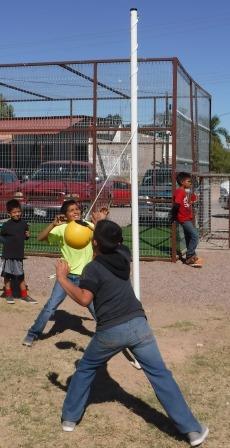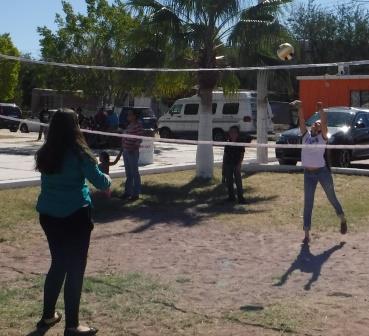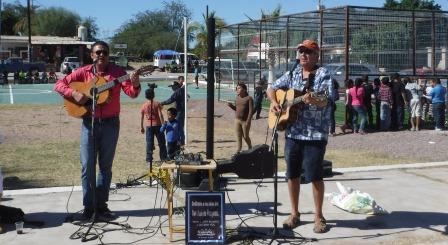 Efrain Giaccoman joined me "on stage"...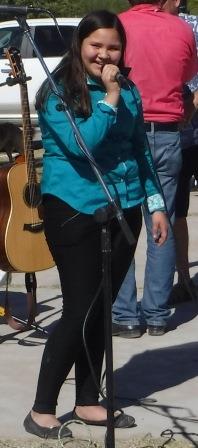 while Esmeralda jumped up to belt out a couple tunes!
Thanks to a donation of park equipment from Guaymas's sister City of Mesa, AZ, phase 2 will begin in Spring or Fall...stay tuned! And thanks for supporting my efforts thru Castaway Kids or simply by purchasing my book, The Three Miracles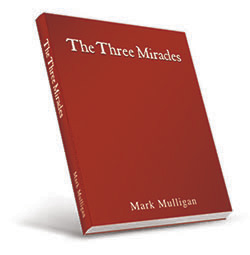 All proceeds from book sales also cover such things as monthly medical costs for an AIDS afflicted young woman (one of our first Castaway Kids more than 20 years ago), emergency assistance for families left homeless by fire, and even help beyond Mexico's borders in places like Guatemala and Haiti. Every sale helps us help someone !

Stay up to date by adding your name to Mark's email list.