THIS JUST IN
:
12 spots left

for

May 9 trip to Cochorit Beach! Get info

HERE!
Special guest Lorena Robles joins me Wed, 5:30PM in San Carlos, La Palapa Griega!
COMING UP? MOTHERS DAY in San Carlos w/ Efrain Giaccoman...Cochorit Beach w/ "The Twins" 5/9...Guaymas (Homero Tavern) 5/16...San Felipe Baja CA 5/27...Rocky Point 5/28...Tucson 7/1...Flagstaff 7/2...Prescott AZ 7/16 info HERE
Efrain Giaccoman join me Mothers Day in San Carlos!
David Sheehy joins me in the cool AZ pines Sat July 2nd!
Can't wait for Laid Back Attack in Olympia WA Sat July 9th! Check out the incredible lineup for this 3 day Trop Rock Fest HERE
James "Sunny Jim" White joins me in Denver 7/19, Steamboat CO 7/20...Colorado Springs 7/22, San Diego 8/20, Huntington Beach 8/21 & at Arizona's Parrot Grande Aug 26-27!

ON just announced $9.99 SALE! (Reg $15)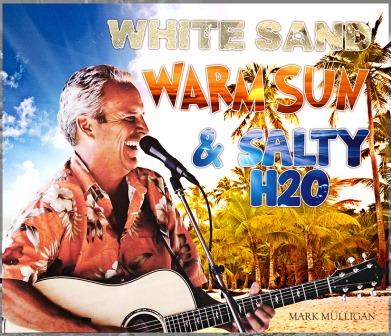 Features "Marisol", "Red Red Wine and a Lot of One Love","Talk to Each Other", "Corona Sunset" and more! Order the CD or any other, ALL on special sale price, OR DOWNLOAD IT ON iTunes, Amazon, or CD Baby!
WANT TO STAY POSTED ON UPCOMING EVENTS?
Just insert your email address to be kept up to date!