See you in Flagstaff AZ Fri, Sept 11 & Yarnell AZ Sunday afternon, Sept/13. Then, it's my CD RELEASE EVENT in Phoenix at Aunt Chiladas, Tues 9/15, 5:30PM! Details HERE
TRMA Entertainer of the Year James "Sunny Jim" White joins me in Tucson Sat 9/19, San Diego 9/20, Newbury Park CA 9/25, Huntington Beach CA 9/27 and Phoenix 9/29, details about all HERE

PREORDER MARK'S NEW CD, 'WHITE SAND, WARM SUN AND SALTY H2O",

and get it BEFORE Mark's CD Release Event!

$15
A CD Release Event has JUST been scheduled for Phoenix Tues 9/15, 5:30PM at Aunt Chiladas (7330 N Dreamy Draw)
MULLIGAN'S ISLAND T-SHIRTS, JUST $15!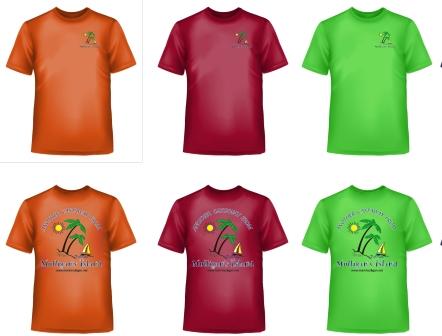 Another Castaway From Mulligan's Island" T-shirts, colorful, high quality and fun, w/ free shipping! ORDER HERE
FLAGSTAFF AND YARNELL AZ SHOWS! Catch me in Flagstaff Fri, Sept 11 Bring a lawn chair & beverage of choice and join me for this 6PM, open to the public house concert. Sugg donation $15/person, reserve and get directions at az_ski_bum@yahoo.com
And Sun, Sept 13, join me in my old stomping grounds of Yarnell, AZ for the 3rd Annual Yarnell Rising BBQ, outdoors at American Legion Post 79. Smoked pork sandwiches, cole slaw, beans & dessert. Drink Specials too! Pot luck sides and desserts appreciated.  Donations welcome, all proceeds to benefit American Legion,  SAL & Auxiliary scholarship funds. Fun starts 1PM...for more info email minga64@yahoo.com
NEW PHOENIX TO HERMOSILLO FLIGHTS! Starting November, quick and cheap on Volaris Airlines! Tuesday departures perfect for catching my Wed San Carlos shows at La Palapa Griega, with return flights to Phoenix on Saturdays. Just over $100 each way! http://www.volaris.com/
| | |
| --- | --- |
| | CASTAWAY KIDS UPDATE! |
Over 100 kids now in school, half of those in college,thanks to Castaway Kids sponsors and volunteers! The Castaway Kids Thrift Store in San Carlos raises money to fund these scholarships. Meanwhile, Elsa and I continue our outreach in the nearby "ejido" community of San Jose, hoping to convert a vacant piece of land there into this.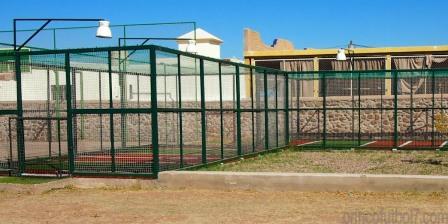 A steel framed, fencing-enclosed "wall ball soccer" field, plus basketball hoops, swings, seesaws, slides, etc...an after-school/ weekend alternative to gangs, drugs and early pregnancy in a town that doesn't even have a swing.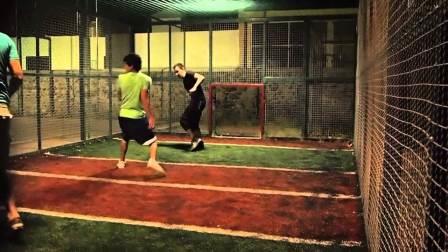 The heart of the playground will be the field, which being enclosed gives us the ability to maximize the good we can do through the facility. For example, park cleanup and group prayer with the kids before we unlock doors to play, rules governing language and behavior inside, etc.
We've raised over half of our $5000 goal already, with Castaway Kids now matching YOUR donation! If this is something you'd like to be a part of, email mexicomark@hotmail.com
WANT TO STAY POSTED ON UPCOMING EVENTS?
Just insert your email address to be kept up to date!