TIL CHRISTMAS ONLY: Buy 2 CDs, get a FREE T-SHIRT! Check out NEW long sleeve AND Pacifico Blue shirts HERE
NEXT SHOW: Wed 5PM San Carlos (La Palapa Griega) THEN, Rocky Point 11/29, San Felipe Baja CA11/30, Alamos Dec 7-9, and PHOENIX 12/13, Details HERE!
Back to Baja and San Felipe's Pavilion at El Dorado Ranch Sun Nov 30th! Info about this one night only dinner show HERE
But first, catch me in Rocky Point Sat.Nov 29th at the gorgeous Caribbean Parrot!
8 CD COMPLETE SET, $50 FREE SHIPPING! Thru Christmas only...click HERE
NOW AVAILABLE on AMAZON....IN KINDLE FORMAT TOO!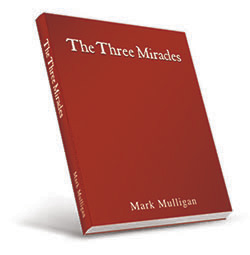 Wow, YOUR stories have been incredible...thanks for sharing yours after reading mine! All proceeds from "The Three Miracles" go to a incredible charity. Learn more about that and order your copy of the book HERE
GROUP TRIP TO GUATEMALA
Elsa and I will participate in an Oct 2015 trip to Guatemala, working with our designated charity Outreach For World Hope. It's a small-group of 28 of us. Want to come? There's room for only 8 more! Email mexicomark@hotmail.com
WANT TO STAY POSTED ON UPCOMING EVENTS? Just insert your email address to be kept up to date!