UPCOMING U.S and MEXICO SHOWS
Wed Oct 26

SAN CARLOS MX

La Palapa Griega 5PM
Fri Oct 28

GUAYMAS, MX

HOMERO TAVERN

5:30PM Join me at a brand new little bar/restaurant, located in the new mall across the street from Ley as you enter Guaymas. Burgers, wings, sandwiches, shrimp, steak, salads, and GREAT beer selection including micro-beers! It'll be a special night of all cover songs...bring your requests!
Wed Nov 2

SAN CARLOS MX

La Palapa Griega 5PM
Fri Nov 4

ROCKY POINT, MX

PINK CADILLAC

5PM Don't miss this limited seating show! Cover charge just $5, VIP seating $10. Reserve with Dave at Pink Cadillac OR email pinkcad02@yahoo.com
Sat Nov 5

Private event Rocky Point MX

Wed Nov 9

SAN CARLOS MX

La Palapa Griega 5PM
Fri Nov 11

COCHORIT BEACH, MX

A BEACH DOWN IN MEXICO!

Hop on the bus at San Carlos's La Palapa Griega at 11AM, and join me on a REAL Mexican beach, 45 minutes from San Carlos. Enjoy round trip bus, all the beer, tequila, rum and coke you'd like, and dance in the sand under a shade palapa to music from yours truly AND San Carlos favorites, "The Twins", all for just 500 pesos! Excellent seafood lunch (plus chicken and beef) available starting at just 100 pesos. Bus space limited, reserve ASAP at mexicomark@hotmail.com
Tues Nov 15

San Carlos Community Christian Church

5PM All are welcome! ALL donations split between the church's local mission fund benefiting Guaymas and my January 26-31 Outreach For World Hope trip to serve the severely malnourished in Guatemala
Wed Nov 16

SAN CARLOS MX

La Palapa Griega 5PM
Sat Nov 19

SAN CARLOS MX SIX AND A HALF MEXICANS Tickets NOW on sale at Seaside Realty for the big return of "Country on the Beach", where I'll be backed by an incredible group, Mexico's Forastero Country Band! Join us 6PM at La Palapa Griega, where you'll hear not only full band, country versions of my songs, but also Alan Jackson, George Strait, Garth Brooks, Johnny Cash, and more. Tickets (150 pesos) are limited so pick yours up ASAP at Seaside Realty while they last!

Tues, Nov 22

Private event

Wed Nov 23

SAN CARLOS MX

La Palapa Griega 5PM
Tues Nov 29

KINO BAY, MX

BRISAS DEL MAR 5:30PM Tickets (150 pesos) on sale soon for this one night only show, overlooking the beach at Brisas Del Mar Restaurant. Doors open for dinner at 4:30PM, w/ three specials available for 120 pesos (shrimp, chicken and ribs) Stay tuned for reservation info!
Wed Nov 30

SAN CARLOS MX

La Palapa Griega 5PM
Mon, Dec 5

ALAMOS, MX

Hacienda de los Santos Resort Enjoy our exclusive

2ND NIGHT FREE

special AND a romantic Monday night dinner buffet and show where I'm joined by Alamos's Ramon Alcantar

!

Book at (toll free

1-888-777-0164 or MX 647 428-0222

),
2017 ADVANCE DATES
Mon, Jan 16

BANAMICHI, MX

Get advance details, including hotel reservations, info about our Mexican ranch and Bacanora-making tour, and our caravan leaving San Carlos, HERE
2017 dates are already filling up....want to book an event?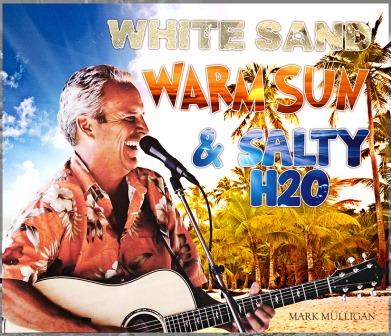 ORDER MARK'S "White Sand, Warm Sun & Salty H20" CD HERE