UPCOMING U.S and MEXICO SHOWS
Wed Dec 14

SAN CARLOS MX

La Palapa Griega 5PM
Wed Dec 28

SAN CARLOS MX

La Palapa Griega 5PM
Sat Dec 31

SAN CARLOS MX

NEW YEARS EVE

La Palapa Griega 6PM Efrain Giaccoman of

"The Twins"

joins me to ring in 2017 with a FUN English/Spanish show! Check out this SPECIAL NEW YEARS EVE MENU:

SOUP OR SALAD
GREEK SALAD
SHRIMP SOUP

DINNER (CHOICE OF)
RACK OF LAMB (MINT SAUCE), SERVED WITH BAKED POTATO / ASPARAGUS
STEAK AND LOBSTER SERVED W/ BAKED POTATO/VEGETABLES
LOBSTER THERMIDOR SERVED W/ BAKED POTATO AND ASPARAGUS
FISH FILET STUFFED WITH CRAB/SPINACH IN WHITE CREAMY SAUCE
SHRIMP MIGNON,SAUTED WRAPPED IN BACON AND STUFFED WITH CRAB

DESSERT
CHOCOLATE CAKE
OR
BAKLAVA/ICE CREAM

A GLASS OF CHAMPAGNE TO CELEBRATE THE NEW YEAR

480 pesos (25 DOLLARS) PER PERSON
RESERVATIONS RECOMMENDED 622-226-1888
OR AT THE RESTAURANT
2017 ADVANCE DATES
Mon, Jan 16

BANAMICHI, MX

This 2 night trip is already filling up! Caravan with us to beautiful little Banamichi, Sonora, about 4 hrs from San Carlos. You'll love our two wonderful host hotels. Get info about those PLUS our Mexican ranch and Bacanora-making tour, and our caravan leaving San Carlos, HERE
Sat, March 11

SIERRA VISTA, AZ

Baja Beach 2 Just announced, stay tuned for info!
March19-21

ALAMOS, MX It's our 2017 return to the five star Hacienda de los Santos Resort! They will offer us their exclusive 2nd NIGHT FREE special, just by mentioning my name when you book your room at MX 647 428-0222 or toll free US/Canada 1-888-777-0164. AND, for just 1000 pesos/person, you can hop on our round trip bus from San Carlos AND also enjoy a GREAT Monday night dinner buffet and Spanish English concert where I'll be joined by Alamos's Ramon Alcantar PLUS a professionally guided walking tour of the town! First book your room, then reserve that separate package at mexicomark@hotmail.com This trip sells out fast so reserve ASAP!

May 18-22

ISLA MUJERES, MX

ISLANDFEST We're headed back to the island! If you'd like to join Kelly McGuire, Sunny Jim, and me on gorgeous Isla Mujeres (a little island off Cancun) for IslandFest May 18-22, 2017, here's your chance! Event details and reservation info HERE 
Wed July 12

TAMPA, FL

THE YARD 6:30PM Join

Kelly McGuire, Sunny Jim

, and me at this legendary venue. Reserve at okarone@gmail.com
Thurs, July 13

VENICE, FL

HISTORIC TRAIN DEPOT w/ Kelly McGuire, and Sunny Jim, details to come!
Fri, July 14

JACKSONVILLE, FL

w/ Kelly McGuire, and Sunny Jim, details to come!
Sat, July 15

COLORADO SPRINGS

Details to come!
Sun, July 16

Private event Creede, CO

Tues, July 18

DENVER, CO

Details to come about this show in Highlands Ranch!
2017 dates are already filling up....want to book an event?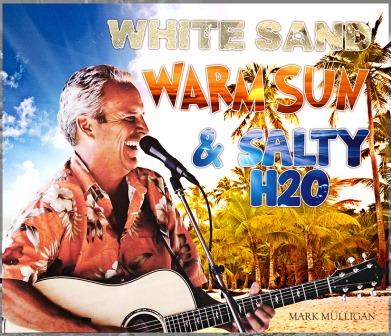 ORDER MARK'S "White Sand, Warm Sun & Salty H20" CD HERE