Steel pan player Susan King joins me in San Carlos Wednesday! (La Palapa Griega 5PM) AND, Efrain Giaccoman of "The Twins" joins me Valentines Day
KELLY McGUIRE & MARK IN PHOENIX FEB 25!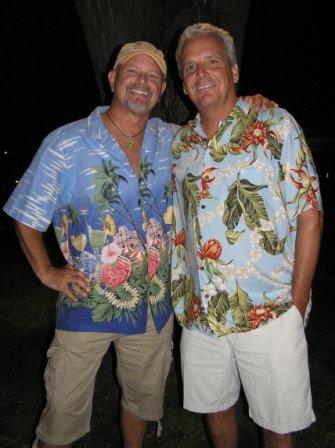 Don''t miss this open to the public, 2PM concert beside the lake with the award-winning Kelly McGuire! You've heard him on Radio Margaritaville with "Blame it on Buffett", now catch the writer of "Turn Around And Run" up close in this one day only Arizona appearance in Ahwatukee. Doors open 1PM, BYOB and chair, sugg donation $25, limited space, reserve now at rudybruggeman@hotmail.com
SIX AND 1/2 MEXICANS return March 4-5th!
Catch us on the beach in San Carlos at La Palapa Griega! THIS time, with two shows, you'll hear even more from the amazing Forastero Country Band, as we alternate songs on stage. Bring your boots and dance not only to my songs, but favorites from Jimmy Buffett, Garth Brooks, Alan Jackson, Johnny Cash and FUN songs from the band. Tickets ON SALE at Seaside Realty, just $10 or 200 pesos! Every show we've done has SOLD OUT, so pick up tickets while you can!
ALAMOS TRIP MARCH 19-21!

Our 2017 return to the five star Hacienda de los Santos Resort is filling up, with an exclusive 2nd NIGHT FREE special on all Hacienda Suites OR Casa Spa rooms $225 plus tax for TWO nights! (Book at MX 647 428-0222). AND, for just 1200 pesos/person, enjoy round trip bus from San Carlos AND a GREAT Monday night dinner buffet and Spanish English concert where I'm joined by Alamos's Ramon Alcantar PLUS a professionally guided walking tour of the town! Book your room, then reserve that separate package at mexicomark@hotmail.com The bus is filling so reserve ASAP! (My Mom joins us this trip, her first to Alamos!)
Happy 12th birthday to Luis Mulligan, shown here after getting his face shoved into the cake!
Warm up this winter with a LONG SLEEVE "Another Castaway From Mulligan's Island" T-shirt! Available in navy blue or mango gold, GREAT quality, 100% cotton, JUST $20 and FREE SHIPPING! Order yours HERE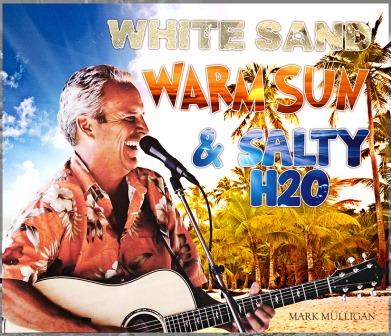 Features "Marisol", "Red Red Wine and a Lot of One Love","Talk to Each Other", "Corona Sunset" and more! Order the CD OR DOWNLOAD IT ON iTunes, Amazon, or CD Baby!
On behalf of Elsa, the kids and me, gracias for your support!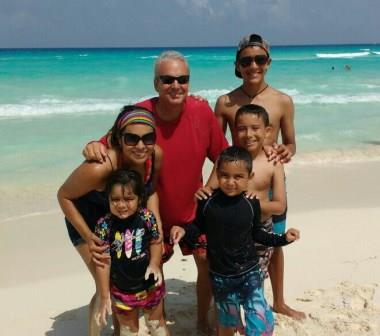 WANT TO STAY POSTED ON UPCOMING EVENTS?
Just insert your email address to be kept up to date!