Back in San Carlos Wednesday! (La Palapa Griega, 5:30PM)
TWO SHOWS AT THE AZ FOLKLORE PRESERVE!
What a GREAT venue, tucked away in southern Arizona's Ramsay Canyon near Sierra Vista. Don't miss these two acoustic matinee shows Sat/Sun June 17-18! Details HERE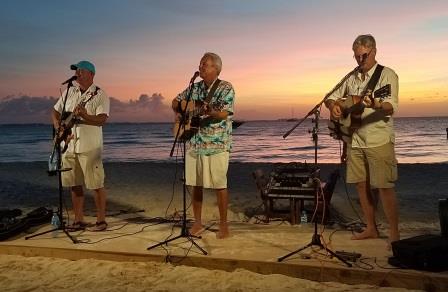 Just back from IslandFest and wow, what a wonderful weekend it was! Thank you Songwriters Island Radio, Sunny Jim, Kelly McGuire, and ALL who attended this sold out event on Isla Mujeres, an island just off Cancun.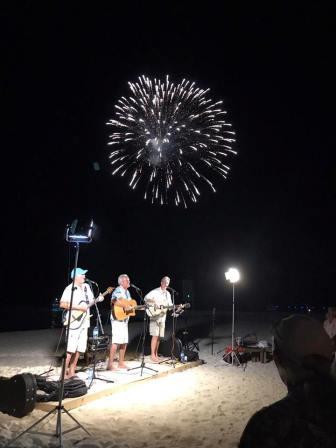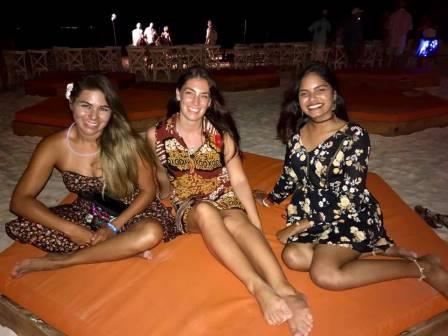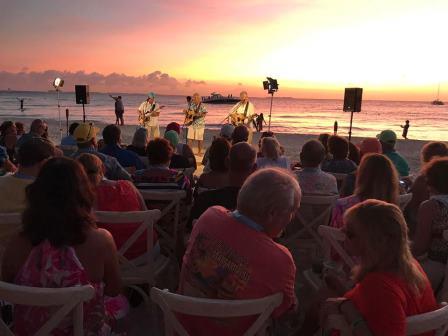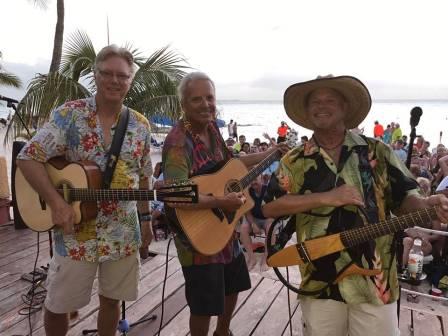 AND, have you heard the news? Not only will "The Three Amigos" sing together in Florida July 14-15, BUT for the first time ever....
JUST ANNOUNCED BELIZE TRIP!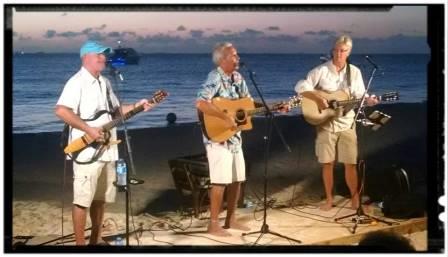 Don't miss this destination trip to gorgeous San Pedro, Belize on beautiful Ambergris Caye, Oct 5-9, 2017.
 Yep, for the first time ever, The Three Amigos in Belize- Sunny Jim White, Mark Mulligan and Kelly McGuire!   Our IslandFest in Mexico sells out every time, so contact us if you wanna join us in THIS fun destination. We'll all be at the same GREAT resort, kicking things off with our Welcome Party Oct 5th. Details about ticket sales, hotel reservations etc soon. SAVE THE DATE and email Sandy at kelly@redfishisland.comto get on the update list!
PS Kelly also joins me in Colorado Springs July 21 and Reno Aug 19, while Sunny Jim crashes the stage with me in San Diego Sept 10, Tucson Sept 15 and Phoenix Sept 16! Details about ALL HERE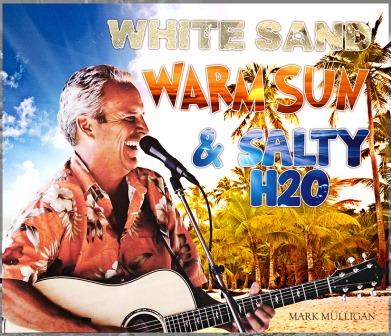 Features "Marisol", "Simplify", "Corona Sunset" and more! Order Mark's CDs OR DOWNLOAD ON iTunes, Amazon, or CD Baby!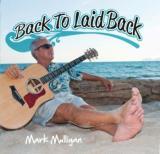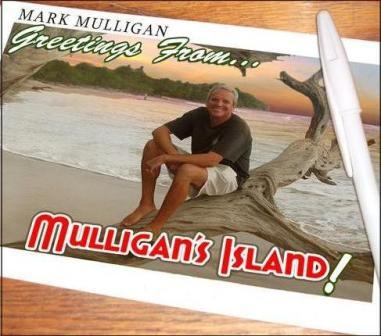 WANT TO STAY POSTED ON UPCOMING EVENTS?
Just insert your email address to be kept up to date!